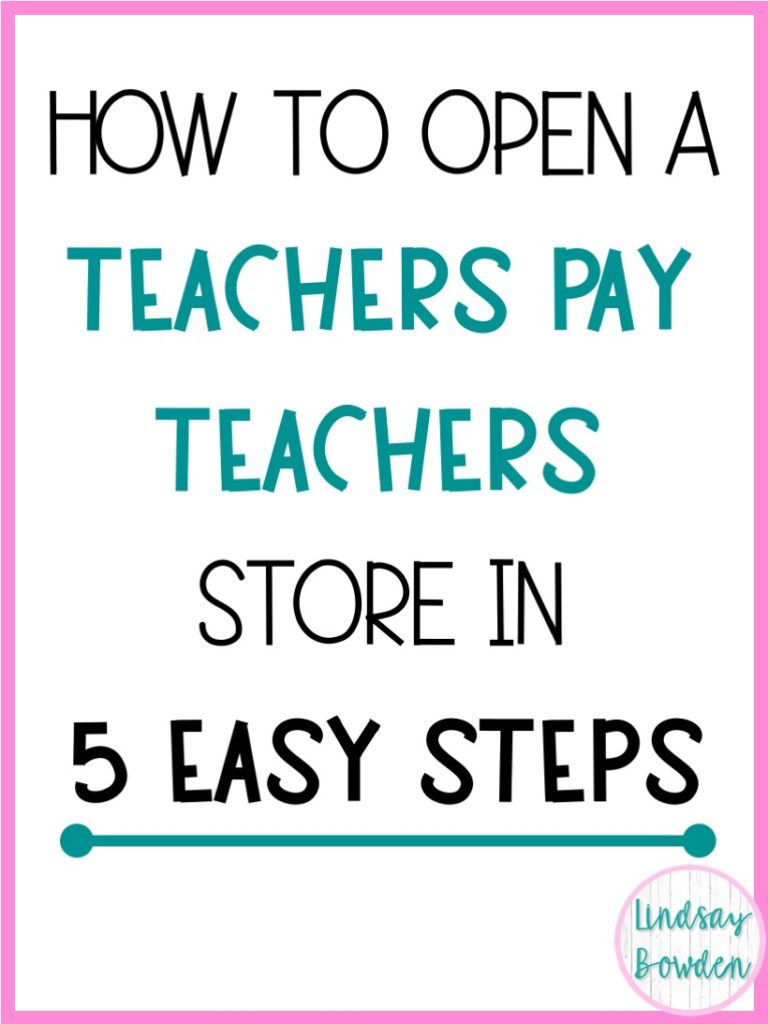 Opening a Teachers Pay Teachers (TpT) store can seem like a daunting task for many teachers. But no worries! I am going to make this super quick and easy for you! Here are the 5 basic steps showing you how to start your Teachers Pay Teachers store!
Why should I learn how to start a Teachers Pay Teachers store?
I started my Teachers Pay Teachers store in 2017.  A co-worker showed me how she had uploaded some of her resources to TpT. I thought to myself, "I can do that!"  Since I had already created some of my own resources, I just needed to upload them.
In the beginning, I never expected to make much money. However, now it's 2 years later, and I can't believe where TpT has taken me! Not only have I created extra income for my family, but I have met some amazing teachers from around the world!
If you already have a Teachers Pay Teachers account, you can skip this step. Are you brand new to TpT? Then start here!
First, go to Teachers Pay Teachers
Then click "Register"
Next, fill out your account info
Finally, click "Join Now"
Now that you have an account, you will want to upgrade to a seller account. 
First, sign in to TpT
Click on your name at the upper right hand corner of your screen
Then, click "Become a Seller"
Next, fill out the contact info
You will need a PayPal account to be a member. Learn how to do that in step #3!
Here, you have the option to become a Premium Seller for $59 a year. This is WELL worth the price, but you may want to wait until you have your store set up and you sell your first resource.
3. Set up your Hyperwallet account
TPT used to only link with PayPal for payments. Now, everyone must use Hyperwallet.
For all the info, click here.
Next, you want to edit your personal and store profile. 
First, click on your name at the upper right corner and click "My Account"
Then, click "Profile"
Edit your personal information
Next, Click "Store Profile"
Finally, upload a profile picture, edit your quote, and edit your store info
5. Upload Your First Resource
Now we are ready to upload our first resource!
First, click on your name in the upper right corner and click "Dashboard"
Then, click "Add New Product" on the upper right side
Select the type of product you want to add (most are digital downloads)
Finally, fill in all product info and upload the product
**Note: Your first product must be free so buyers have a sample of your resources.