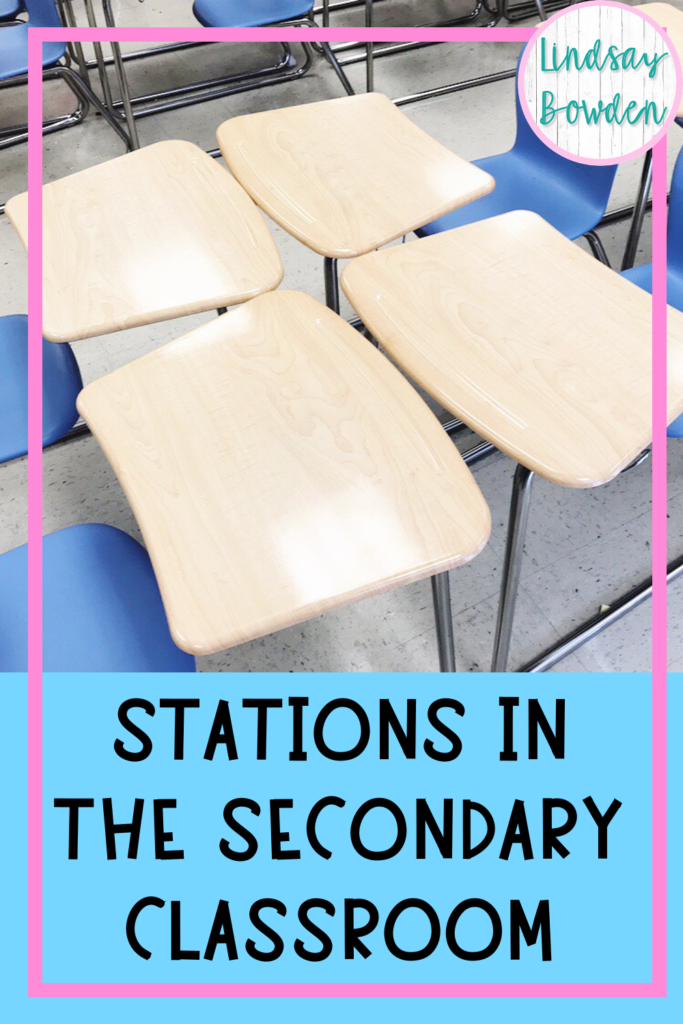 Stations are called multiple things: learning centers, learning rotations, around the world, etc. 
Stations are basically just an interactive way for students to review multiple topics or skills. 
Instead of giving students a packet with 5 different worksheets, you make each worksheet into a station or center.
Students rotate around the room to each station (if you have a crazy class that doesn't need to get up, read til the end for another solution!)
Learning centers can be completed in groups (my preference) or individually. 
How to set up learning stations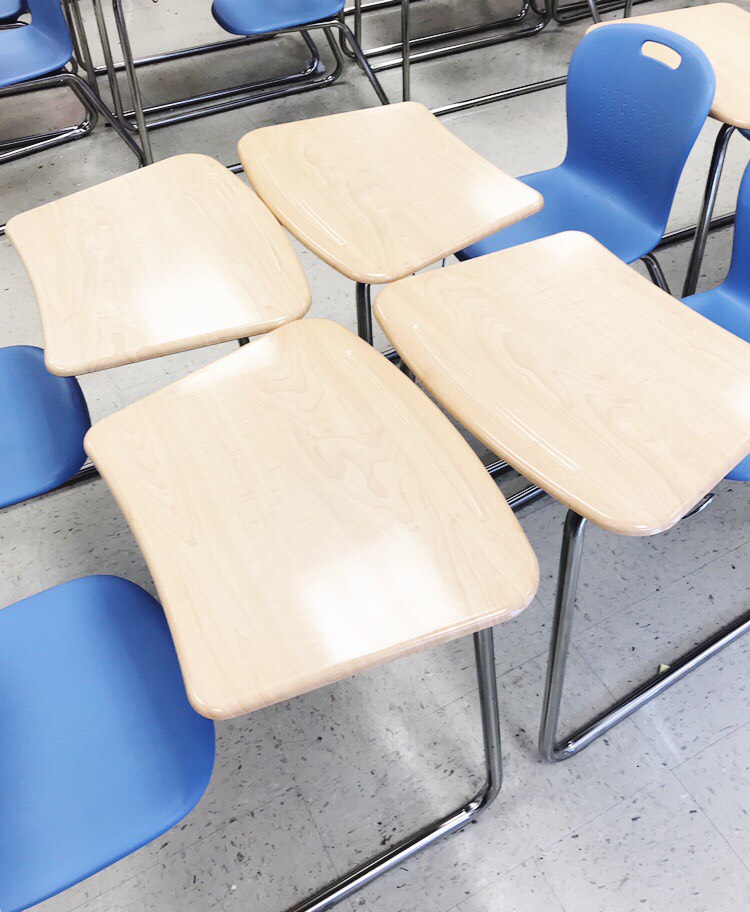 I let students work in groups of 2-4. When I get to work in the morning (or before I leave the previous day), I put desks into groups of 2, 3, or 4 depending on the group size. 
I make sure I have all the copies of the stations, student answer sheets (if I'm using one), and answer keys. 
I use an online timer, so I pull that website up. Google has a great timer (just type "timer" into the Google search bar). You can also use a kitchen timer. 
I choose my groups a few days before. I put the groups into a Word document to display on my Smart Board as students walk in.
I also tell them which group of desks to sit at and what they will need (pencil, paper, calculator, etc.).
Helpful Tips for Learning Stations
Stations can be a little chaotic. Some teachers avoid them for that very reason. Here are some tips and strategies I've learned over the years to help stations be an awesome experience. 
Work Out the First Problem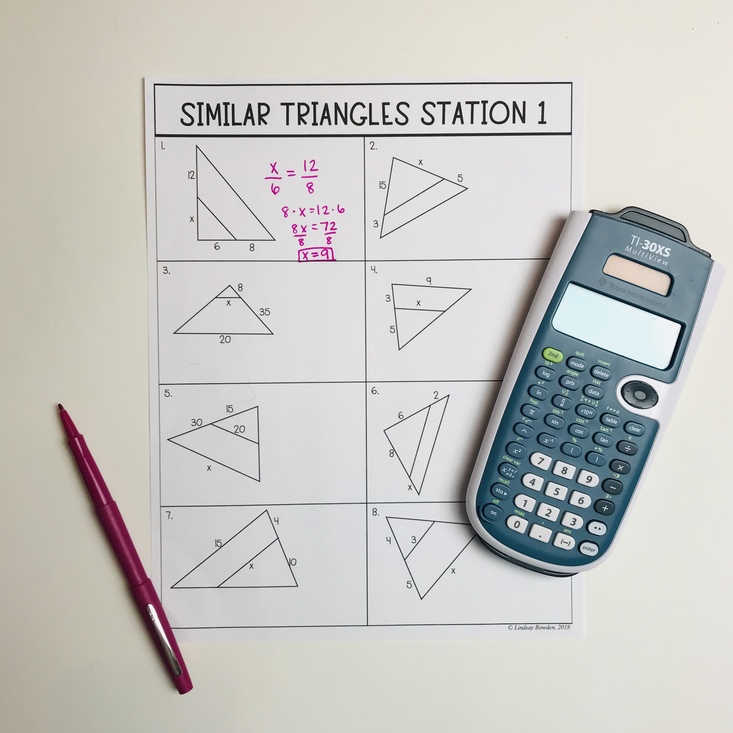 I alway use stations as a review activity before a unit test. So, students *should* know how to complete the problems.
However, we all know there will still be a ton of questions. 
One way I help eliminate some of those questions is by working out the first problem on each learning center. 
I make sure to show all work and give any helpful hints that you know students may ask about. 
Stations can be an individual activity, but I like to use it as a collaborative activity. 
I DON'T let students pick their own groups! For one, this takes up precious class time. Also, it will also lead to a lot of talking and not a lot of working. 
I choose groups based on skill level. I try to pair struggling students with those who are excelling at the topic.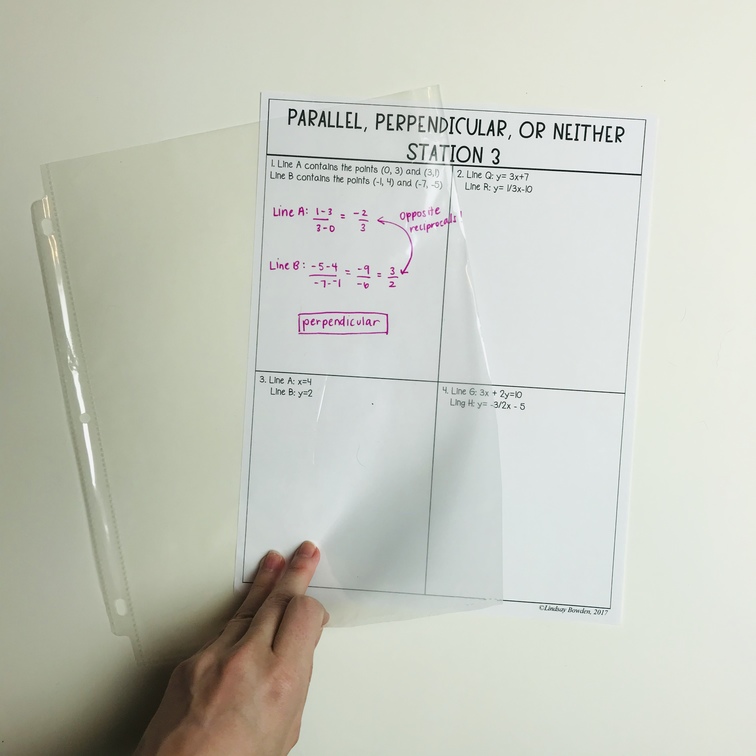 I always always always laminate my stations! If you don't want to laminate, you can put them in a plastic sleeve.
Students will write all over them if you don't (even if you tell them a million time not to write on them!)
This also preserves them so you can use the stations for years to come. 
Make sure to have extra copies of every station! Students may accidentally leave with one (this happened to me on multiple occasions).
You can also use the extra copies to give to students who didn't finish. They can take them home and bring them back the next day. 
As I said above, I use the Google timer when completing stations. I decide how many minutes based on how many stations I have. I always leave extra time at the end for clean up, checking, and turning in stations. 
If students don't finish a station, make sure to have a back up plan. Either don't take off for uncompleted stations or provide a copy for them to take home. 
Move the Stations Not the Students
If you have a class period that's too rowdy and doesn't need to get up from their desks, move the station papers around the room. 
For classes like this, I would give them a 30 second stretch break so they could stand up.
A great way to save you from grading all the word is to allow students to self check their answers. This won't work for every class, of course, but it really helps students to take control of their learning.
If students finish a station early, they can check their answers. Then, they can go back and see what they missed.
If they don't have time during the rotations, they can check at the end of class or the beginning of class the next day.
If you think your students will just copy the answers, then go over them as a class period.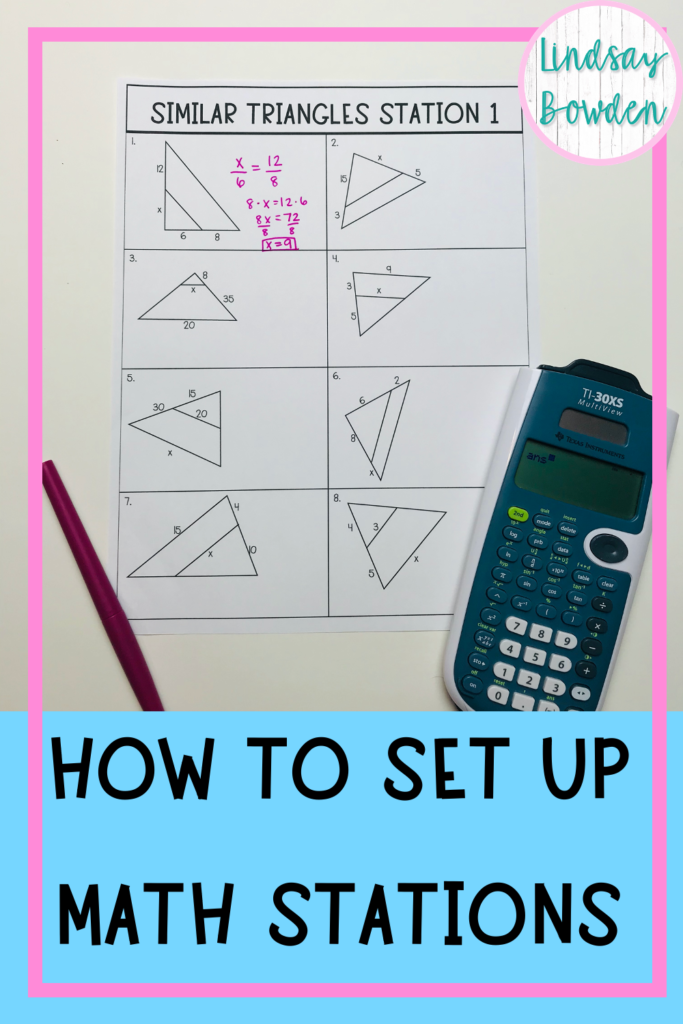 Do you use stations in your classroom? Let me know in the comments!
Check out some of my station activities on Teachers Pay Teachers:
You may also like: