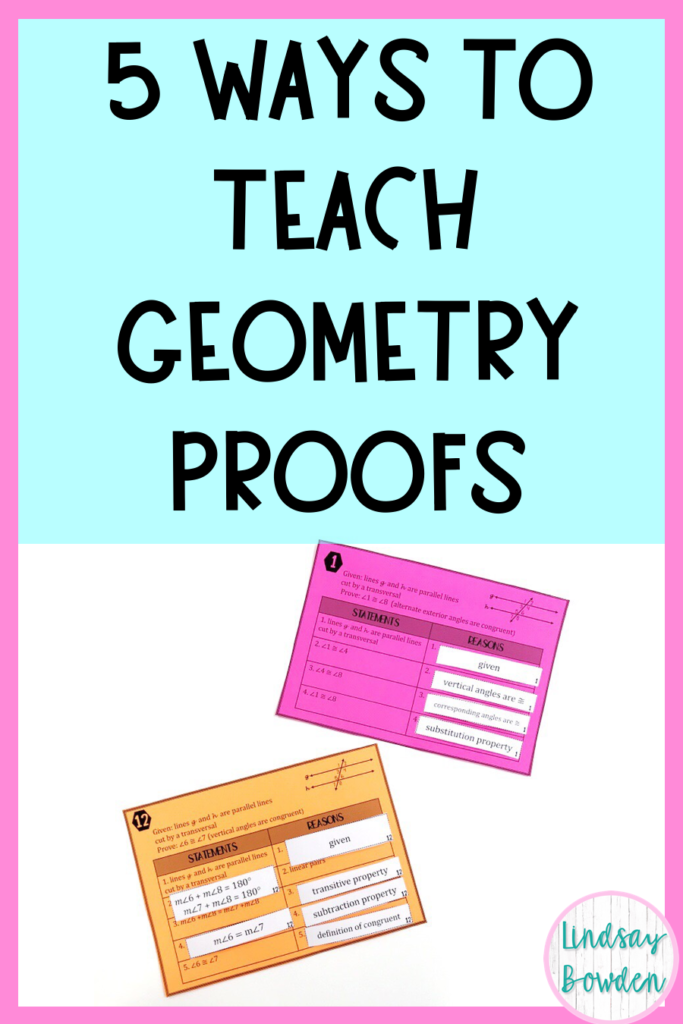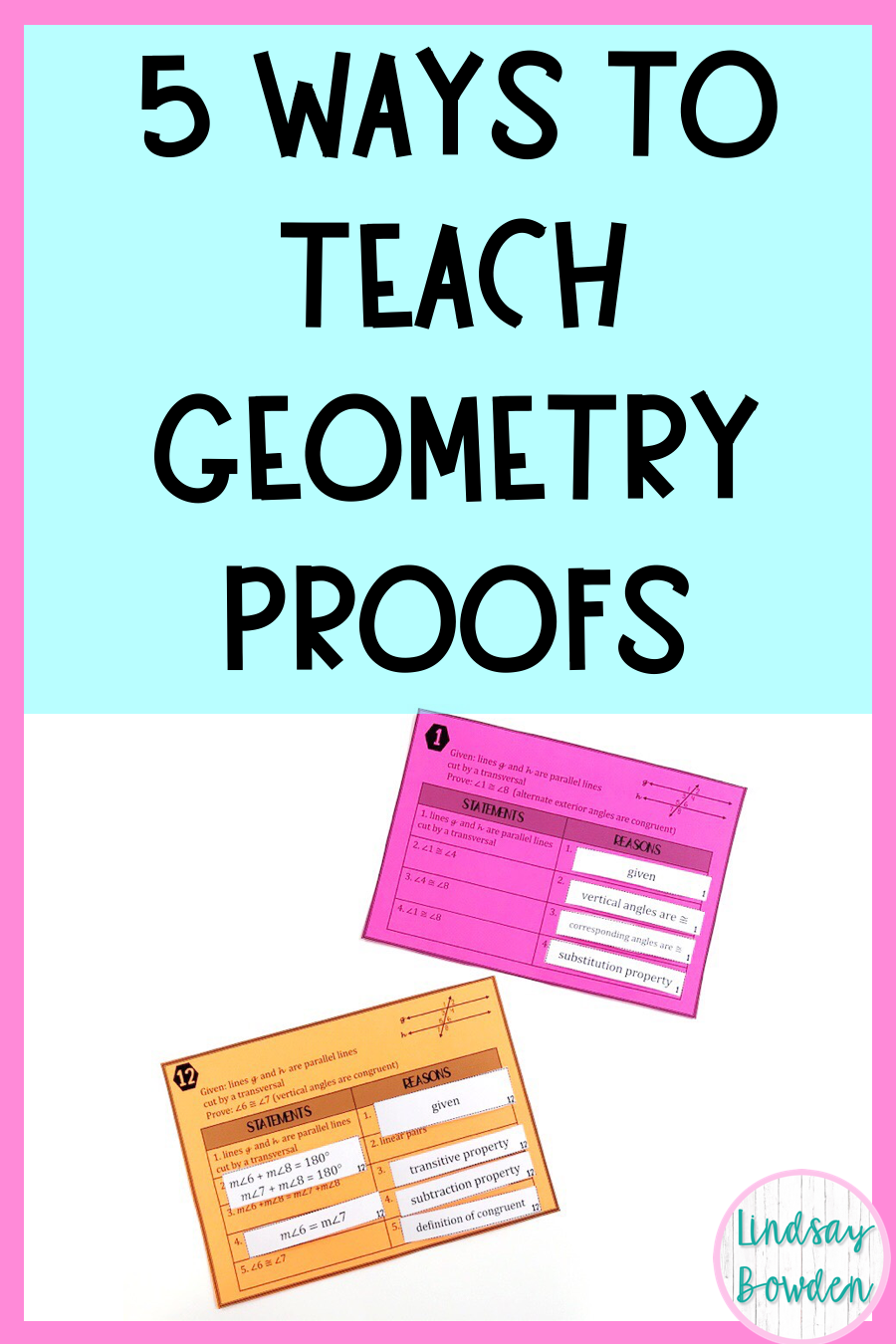 Geometry proofs can be a painful process for many students (and teachers). Proofs were definitely not my favorite topic to teach. Since they are a major part of most geometry classes, it's important for teachers to have effective strategies for teaching proofs. 
Here are 5 strategies I used in the classroom to make geometry proofs less painful and easier for students to grasp. Help students learn how to do geometry proofs in no time!
You may also like:
This article contains affiliate links to products. I may receive a commission for purchases made through these links.
1. Build on Prior Knowledge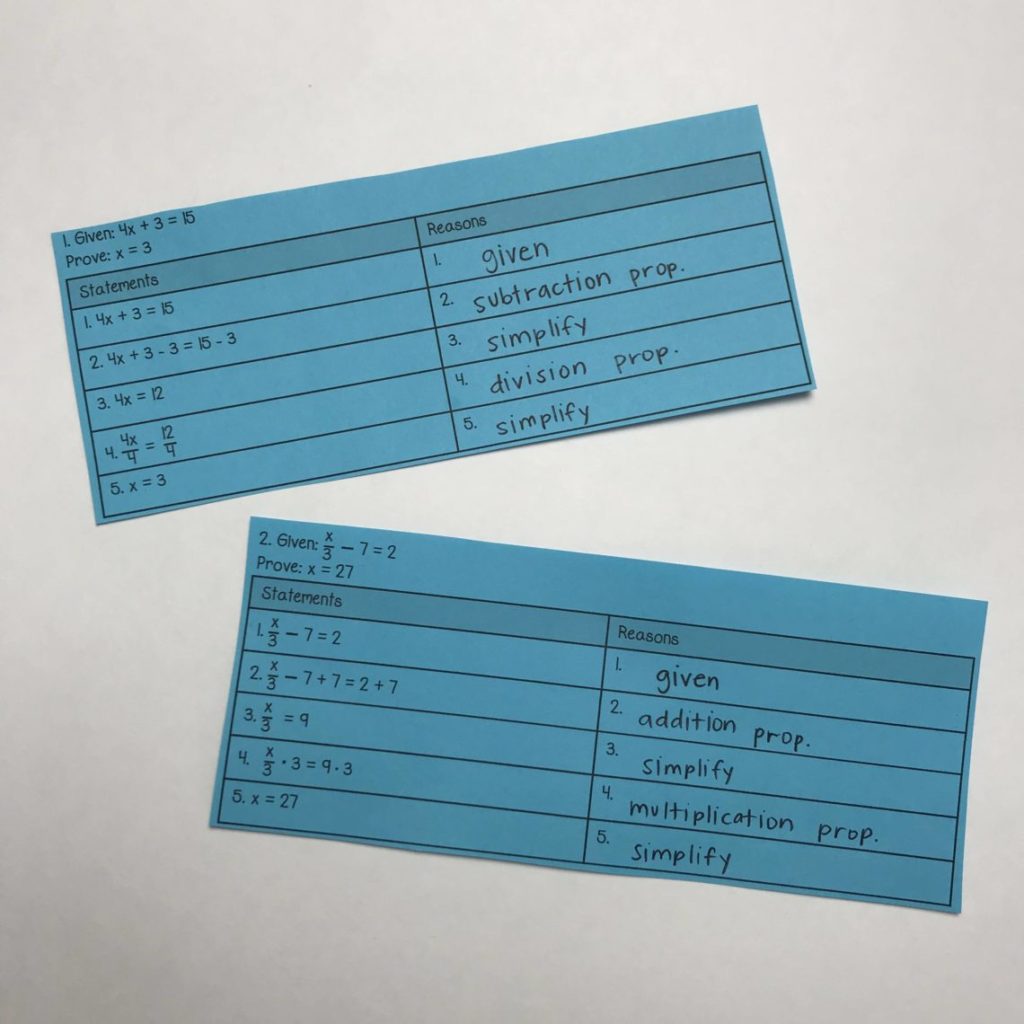 Geometry students have most likely never seen or heard of proofs until your class. They can be so overwhelming at first!
That's why it's a good idea to build on their prior knowledge. Since most geometry students have just taken algebra, I like to start with a few algebra proofs. 
Basic algebra proofs help geometry students to see the format, process, and purpose of proofs. I always emphasized to my students that proofs are just a way of organizing the steps to solving a problem.
Remember: don't make these proofs too complicated! The purpose is not to teach or reteach algebra skills. The purpose is to introduce proofs in a way that builds on what students already know. 
If you don't have a ton of time to do algebra proofs, even just starting with one or two can help students understand the basics of geometry proofs. 
You may like my basic algebra proofs notes and worksheets. Click here to check them out!
2. Scaffold Geometry Proofs Worksheets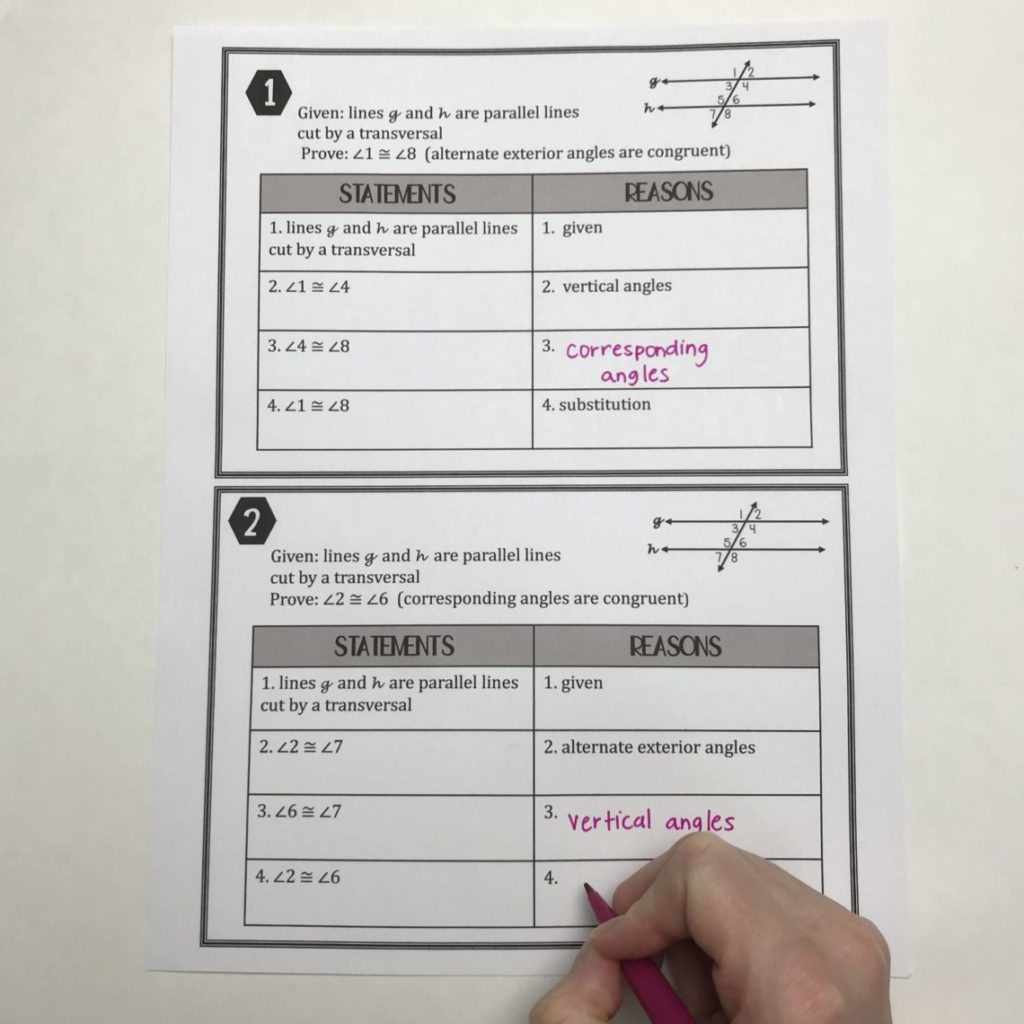 According to The Glossary of Education Reform, scaffolding is when "teachers provide successive levels of temporary support that help students reach higher levels of comprehension…" 
Basically, you start by giving students easier problems and examples with a lot of support and help. Gradually, you give them harder problems and less help. 
Scaffolding is a great strategy for proofs because they are a brand new topic and can be difficult for students to grasp.
I scaffolded proofs by giving students all the statements and only having them fill in one or two reasons. 
Gradually, I would give them less and less information until they were able to complete a blank proof (all statements and reasons were missing). 
I know time is an issue for many teachers, so you may think you don't have time to scaffold.
However, I have tried teaching proofs without scaffolding and it was a complete DISASTER. Students would shut down when I gave them a blank proof. Trust me when I say: scaffolding is worth the time! 
3. Use Hands-On Activities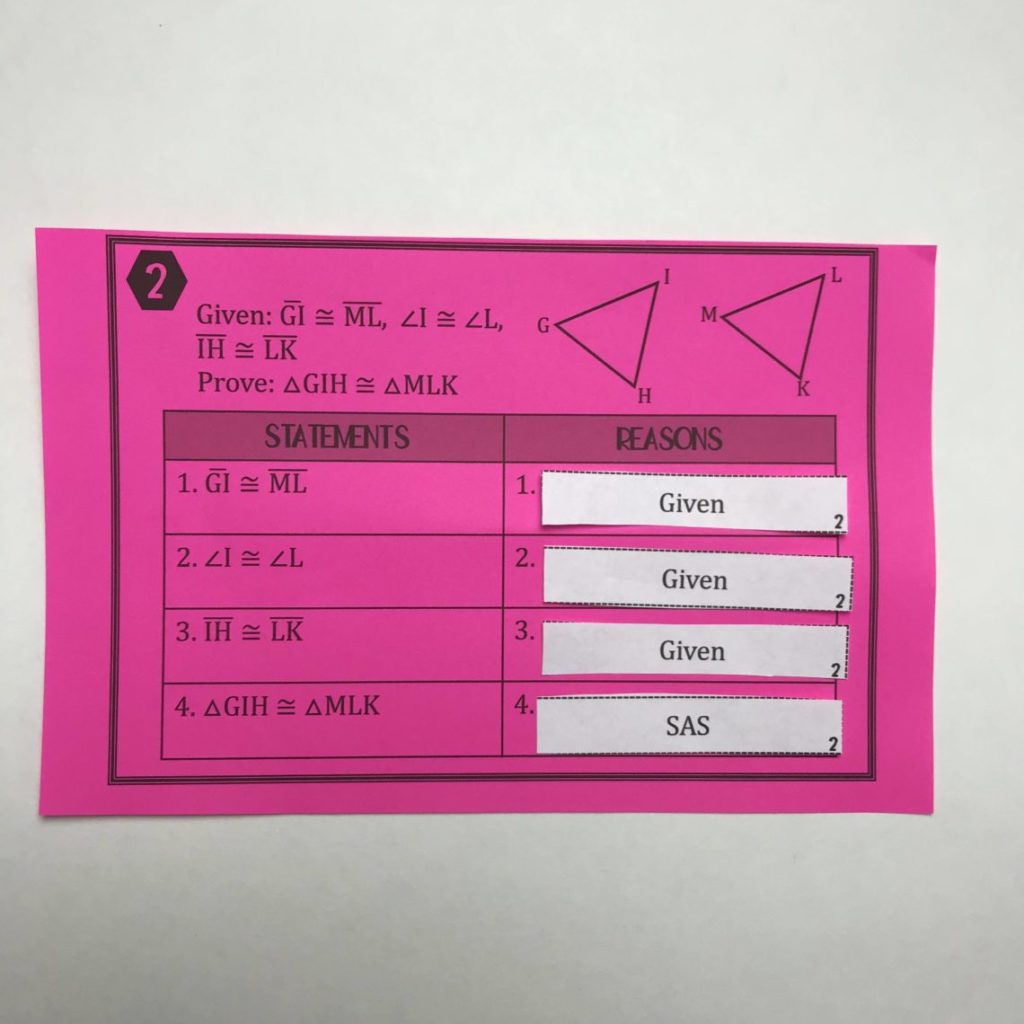 Proof worksheets can be boring and overwhelming for students. That's why I love hands-on proofs activities. 
There are tons of different ways to practice proofs:
Print and laminate proofs and have students fill in reasons with dry erase markers
Cut up proofs and have students put them in order
Get sidewalk chalk and have students go outside and write proofs (with your help)
Make worksheets more fun by putting them in dry erase pockets and let students fill them out with dry erase markers 
The options are endless! Anything you can do to make proofs more interesting and engaging for students will help!
You may like my congruent triangles proofs activity or my special angle pairs proofs activity.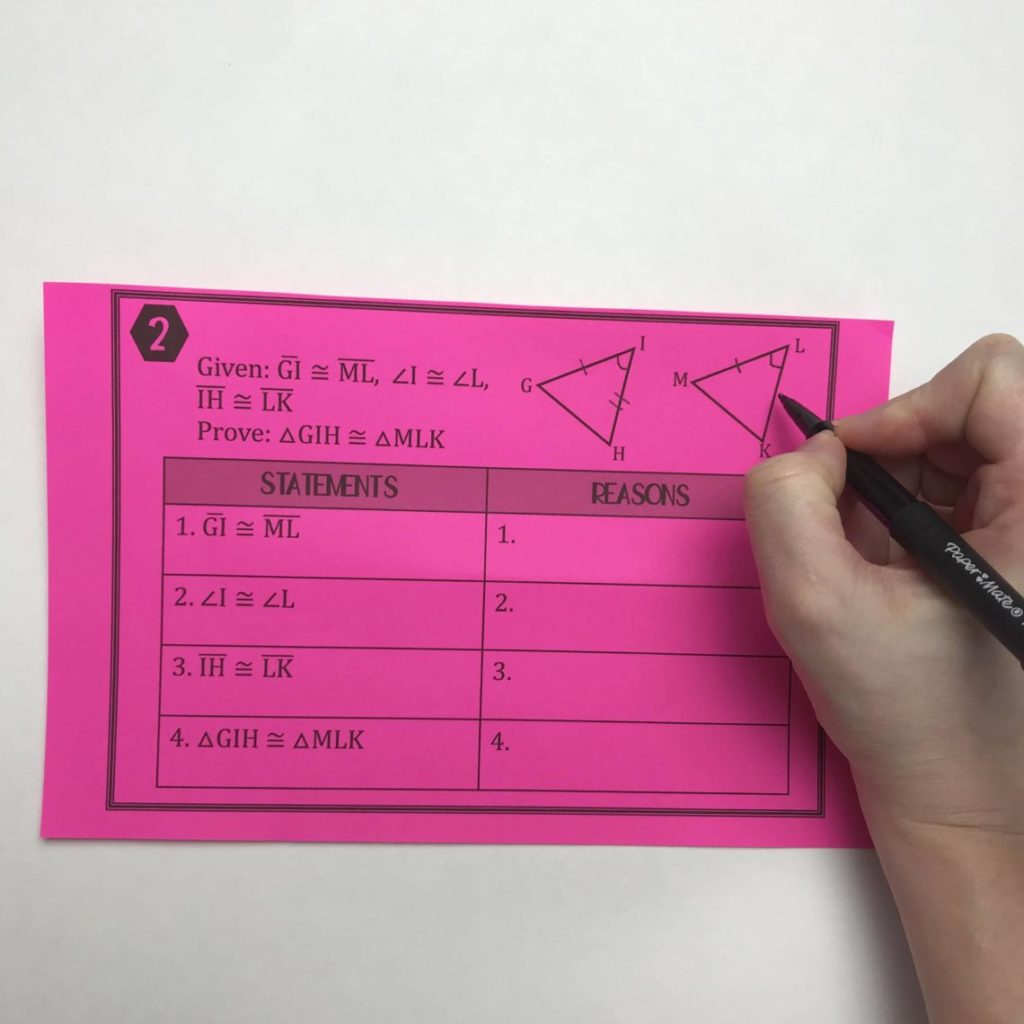 When you get into geometry proofs, it's important to teach students how to mark their diagrams. 
Students should know how to mark congruent angles, congruent line segments, parallel line, perpendicular lines, etc. 
I would always tell mine that if the diagram wasn't marked, they would receive no credit! This may sound harsh, but it's like completing an algebra problem with no work. 
Students need to see the marks on the diagrams in order to successfully complete the proofs.
If students struggle with correctly marking their diagrams, then take some time to teach them how to mark diagrams without proofs. Give them triangles, angles, and line segments and practice marking them as a class.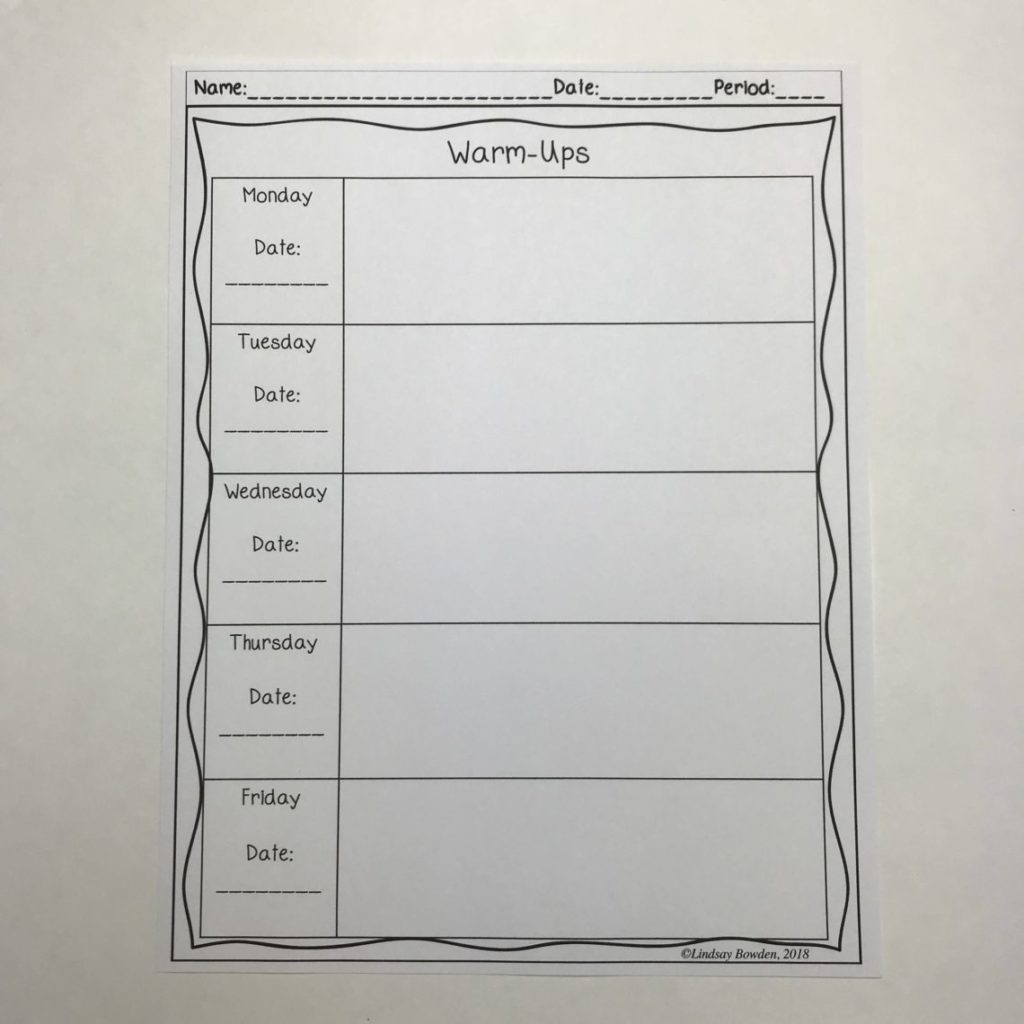 Spiral review is one of my favorite methods of teaching any topic. I think it is so important to continually review what you have been teaching throughout the semester or year. 
Proofs are no exception. If you teach proofs in Unit 1 and then never talk about them again, students are not going to remember a single thing! 
Some ways I used spiral review is through:
•daily homework (5-6 problems of review)
•review questions on test (3-4 questions from previous tests)
•cumulative tests (every test has questions from the beginning of the school year until current time)
•review days (I love doing stations! Have each station review a certain topic.)
If you're going to be out, make some review activities to leave with the sub! These are great opportunities for students to review what they have already learned.
I hope these strategies helped! Let me know which one you implemented in your classroom!
If you want another cool strategy to use when teaching geometry proofs, check out my friend Brianne's post here!
Happy teaching!
You have the ability to create amazing resources for your classes! Head to LindsayBowden.com/Training to sign up for my FREE training on creating engaging math resources.